Welcome to iayo.ie
The Irish Association of Youth Orchestras is the all-Ireland resource organisation for youth orchestras in Ireland.
Esker Festival Orchestra Online Premiere | Sunday, 6 September at 6pm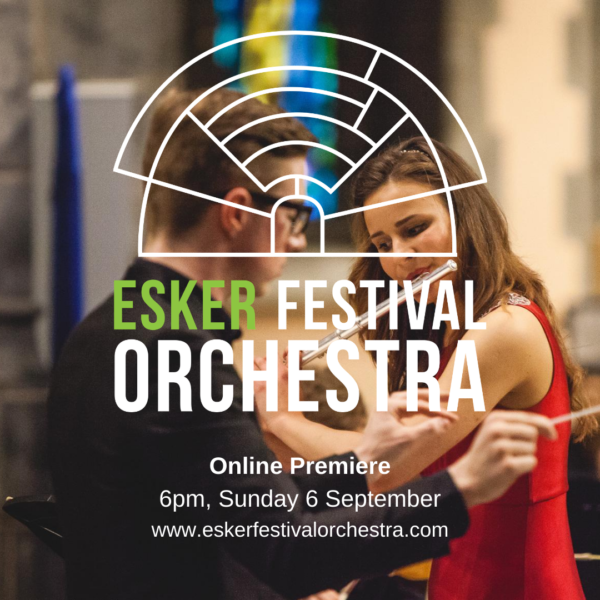 The Esker Festival Orchestra will reunite for special free, online performance from Cork City Hall, curated and conducted by Director Peter Joyce and will be premiered online on Sunday, 6 September at 6pm on Facebook & eskerfestivalorchestra.com.
Prior to the event, on Thursday, 27 August at 6.30pm, there will be a live online Question and Answers session with members of the ensemble. You can submit your questions now.
Ode to Joy – A Nation Performs | A Final Thank You
From James Cavanagh and all of us at IAYO, we wanted to say a big thank you to everyone who helped with Ode to Joy – A Nation Performs for European Music Day on Sunday, 21 June, either through your participation or by helping us spread the word!
Online and Internet Teaching Resources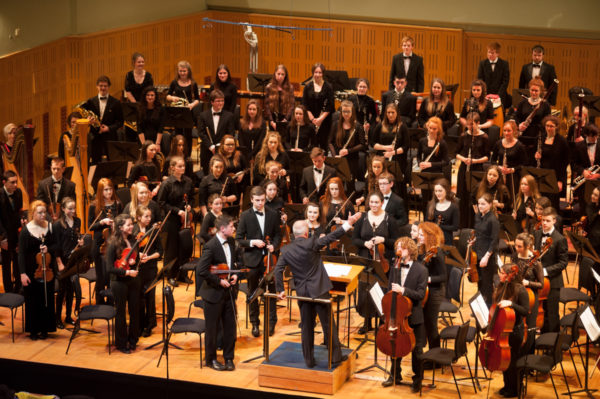 As our members have had to close their doors to teaching lessons in a classroom setting, we have seen a number of them creating online teaching programmes and conducting their lessons via online platforms such as Skype and Zoom (which is free for unlimited one-on-one meetings / lessons).
We think this is a wonderful idea and we wanted to provide a few resources for anyone who is thinking of starting online lessons, but would like a little bit more information.
Online Workshops on Online Rehearsals | Set-up, technical requirements & rehearsal | 27 August & 3 September
Jamulus Workshops with Dr Patrick Early
IAYO will host a set of online workshops suitable for tutors, teachers and conductors on the computer software Jamulus, delivered by Dr Patrick Early.
There will be two workshops:
Workshop 1: Thursday, 27 August, 11am – 1pm | Jamulus Setup Workshop;
Workshop 2: Thursday, 3 September, 11am – 1pm | Jamulus Live Rehearsal and Discussion / Feedback
Office Closed to Visitors due to Covid-19
Just a note to let you know that, in line with the government advice, the IAYO office will be closed to visitors until 20th April. We all plan to keep working away from various locations so the office mobile (086 0570062) will continue to be answered during office hours and we are all available on email as per usual. Our post is being held with An Post and we will receive it all once we re-open.
Wishing you all the best for the coming weeks and hoping that our collective action manages to contain the spread of the virus.
Be a Friend of IAYO!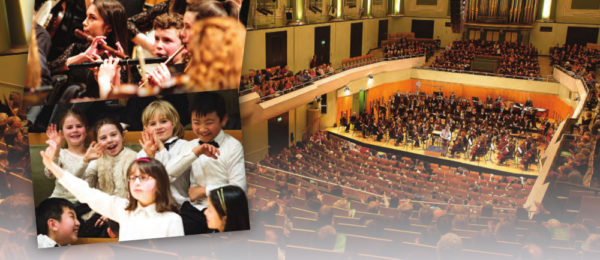 Celebrate Ireland's youth orchestras and help to give young musicians from all over Ireland the opportunity of a lifetime to perform at the Festival of Youth Orchestras at the National Concert Hall.
To mark the 25th anniversary of the Festival of Youth Orchestras, IAYO is launching a Friends scheme – an opportunity for everyone who is passionate about Ireland's youth orchestras and the Festival to support us and the amazing work of our members.
IAYO's National Drawing Day Competition – Winners Announced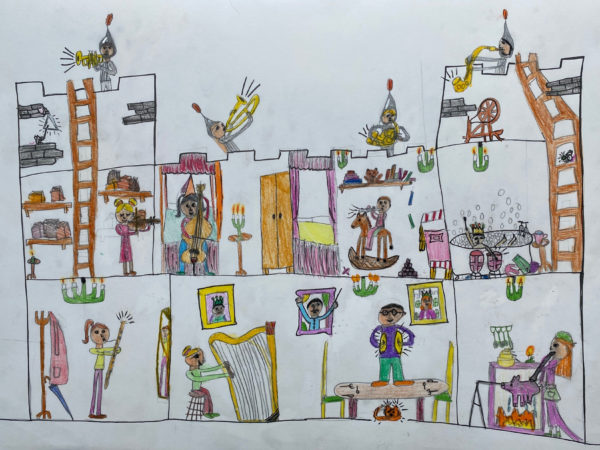 IAYO recently ran our National Drawing Day competition where we asked young people from across Ireland to use their imaginations and come up with ideas for what a socially distancing orchestra might look like.
We were totally blown away by the quality, imagination and creativity of the drawings that came into us. We could only choose one winner from each age category and we are delighted to announce the winners!