Charity Trustees' Week: 12 – 16 November 2018
The Charities Regulator is hosting their annual Charity Trustees' Week from 12 – 16 November. This week aims to recognise and celebrate the key role which volunteer charity trustees play in the governance and leadership of charities across Ireland.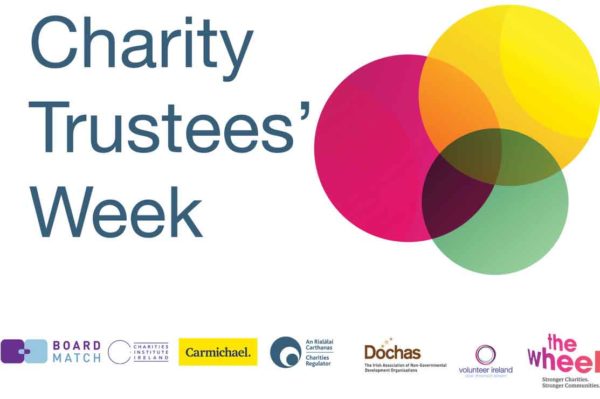 Charity Trustees' Week aims:
To celebrate and thank charity trustees for the key role which they play in the governance and leadership of Ireland's charities;
To highlight the importance of good governance of boards, promote the need for a thorough knowledge of trustees' roles and responsibilities, education and upskilling of trustees;
To highlight the need for new charity trustees to come forward, and highlight the means by which new trustees can be connected with charities that need trustees.
To mark the week, there will be a large number of courses taking place across the country and online every day from 12 – November. You can see the full calendar of events here.
There are also quite a lot of resources and reading materials available online from charitiesregulator.ie for any charity and their board, and for any organisation who wishes to become a charity.
For further information on Charity Trustee's Week or to book your place on any of the courses, please see their website.