NYCI YOUth Summit on Climate Action & the Sustainable Development Goals
The National Youth Council of Ireland (NYCI) are holding their YOUth Summit on Climate Action & Sustainable Development Goals in the RDS on Thursday, 5 December from 10am – 4.30pm.
Tickets are free but booking is essential from youth.ie.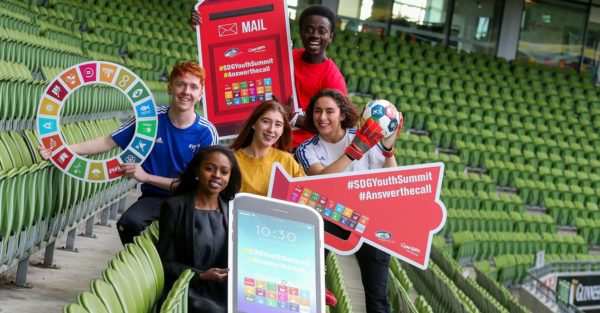 There is a Climate crisis affecting the future of our planet and young people stand to gain or to lose the most. Young people have been recognised as a key stakeholder in achieving the SDGs and are being invited to attend the YOUth Summit to relay issues and solutions because it is YOUth who will live with the consequences of what and how we achieve the Sustainable Development Goals and deal with Climate Action/Inaction.
The Summit will hear from some of those taking Climate action – at personal, local, national, and global levels and will look at the issues and actions from a social, economic, and environmental perspective.
The Summit will showcase work done by young people on Climate Action and the SDGs and it will hear from young people and organisations who have taken action on issues affecting young people.
There will be games, interactive discussions, opportunities to meet with others and have the chats and make future plans.
For further information and to book your place, please see youth.ie.