NYCI Launch New Publication 'Transforming Hate in Youth Settings'
The National Youth Council of Ireland (NYCI) has released their latest downloadable publication 'Transforming Hate in Youth Settings'.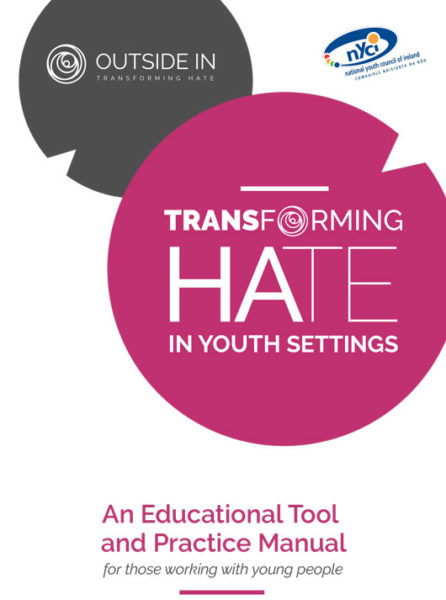 This educational tool and practice manual outlines an innovative new approach on how to transform hate in youth work settings. Focused on the youth worker, and their practice, it looks at self-awareness, taking a needs-based approach, and building connections with young people through empathic listening.
You can download the publication for free here.
NYCI have many excellent resources on their website for anyone working with young people in any setting for free download. You can find out more at youth.ie.