A Message from our New Chairperson, Clare Daly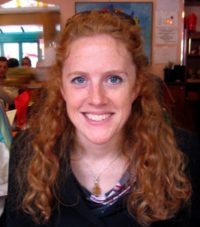 "I am delighted to have recently been appointed to Chair IAYO and be given an opportunity to introduce myself in Newsnotes. I have been involved in orchestral music for all of my life as a bassoon player, a professional arts administrator and a parent, and I hope that all this experience will help guide me in my new role for IAYO.
For those of you who do not already know me, I grew up in Cork, learnt the bassoon with Bernard Casey in Cork School of Music and played in the National Youth Orchestra of Ireland from the age of 12 until 21. After graduating from TCD with a BA in Russian and Sociology, I moved to London, working for IMG Artists, an artist management agency, in their Orchestral Touring department for five years as a manager (working with St Petersburg Philharmonic / Temirkanov, Oslo Philharmonic / Jansons and Sinfonia Varsovia/Menuhin). I then moved to the post of Orchestra Manager for European Union Youth Orchestra. In 2006 I returned to Ireland and took up a maternity cover contract at IAYO as Director for 9 months. Since 2007 I have been working in UCC in administration and in 2008 I was invited to join the Board of Directors of IAYO. I have continued to play bassoon as an amateur all my life, and play bassoon and contrabassoon in Cork Concert Orchestra and Cork Fleischman Symphony Orchestra. I am now working part-time in UCC, but I am keeping busy spending time with my two boys, Yannick (9) and Jeremy (7), who are both learning instruments in Cork School of Music and, of course, I am working hard for the board of IAYO!
I look forward to working closely with Allin and the wonderful team in the office, and the board of IAYO, to oversee the organisation as it adjusts after a period of considerable growth and change in recent years. A substantial increase in Arts Council funding has allowed IAYO to employ an excellent Marketing and Communications Officer, Sinéad Ryan, and IAYO now supports a number of new youth ensembles – Esker Festival Orchestra, Irish Youth Brass Ensemble, and the Irish Youth Baroque Orchestra, as well as Concorda and IYWE. In addition, the board and Allin have needed to stay on top of a raft of changes in regulation and governance and to support all IAYO members in dealing with this. This should keep us busy for a while, but I am sure there will also be lots of exciting developments coming down the line too, given the vibrancy of the community of orchestras, musicians, and teachers that we support. If members wish to contact me about anything, please feel free to email clare.daly@iayo.ie at any time. Finally, I hope very much that we can continue to provide as much support as possible for all the amazing work that our members do throughout the country!"
Clare Daly