Marketing and Communications Assistant
IAYO is currently seeking a Communications and Marketing Assistant on Community Employment placement at our office in Cork.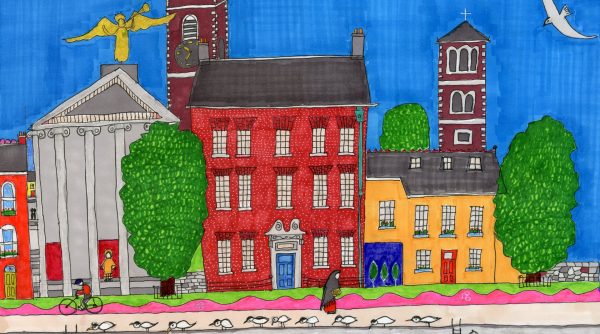 Placement Details
The offered placement position gives good scope for use of an individual's initiative and is excellent from the point of view of learning to use low and no-cost solutions for engaging in research and promotions.
The CE Worker will gain practical experience in all marketing activities of a national arts organisation including, writing press releases, updating web sites, creation of a quarterly newsletter and monthly email newsletter, involvement in the design process and distribution of posters, fliers and ezine and managing a Google Adwords account. The intern will receive formal / informal training in the following: planning and implementing marketing strategies, managing and interpreting data and the the use of software relating to the tasks including desktop publishing, graphic software, web content management systems, email list management, analytics and Adwords apps. On completion the intern will have attained skills in marketing and promotions of arts events and activities that are applicable to marketing positions in a wide variety of sectors.
Person Specification
We are looking for a person with an excellent standard of written English who is comfortable with using computers and learning to use software.
A knowledge of orchestras or classical music is desirable but not necessary.
Duties
Engage in communications and promotions for the Irish Association of Youth Orchestras and its activities using the following tools
Websites at www.iayo.ie and www.iywe.ie, www.concorda.ie, conducting.iayo.ie;
IAYO paper newsletter and email newsletter and mailing list communications;
Press releases to print, radio, television and online media with follow-up;
Photo-shoots and photo releases;
Google AdWords account;
Facebook and Twitter (five accounts in total plus groups);
Posters and flyers;
Radio advertising on RTÉ lyric fm through an 'RTÉ supporting the arts' cross-deals;
Radio promotion / competitions on RTÉ radio;
Direct email to IAYO members, course participants and others;
Encouraging participating players to generate audiences;
Direct contact with representatives of bands, orchestras, schools of music;
Skills
The CE Worker will learn to use following software tools:
Microsoft Office 2013 Pro with Word, Excel;
Microsoft Access (Database Information Management and Research);
Microsoft Publisher (Desktop Publishing);
Mailchimp (Email Campaign and Mailing List Management);
Google Adwords (Online Advertising);
GIMP (Photo and Image Editing);
WordPress (Web site content management);
Eligibility and Contact
As this is a Community Employment Vacancy, you must confirm your eligibility for same.  Please contact your local DSP Employment Services / Intreo Office to check your eligibility. PPS number will be required.(Eligibility to participate on CE is for those who are 21 years of age or over and in receipt of an Irish social welfare payment for 1 year or more.)
To apply for this vacancy, please email your CV to Grainne Creed:
grainnecreed@corkartssupportteam.com
or post your CV to
Grainne Creed, CAST,
Civic Trust House,
50 Pope's Quay,
Cork.
Form more information on this vacancy, please ring Grainne Creed on 021 421 5165.