Charity Trustees' Week | 16 – 20 November 2020
The annual Charity Trustees' Week will this year take place online from Monday, 16 November to Friday, 20 November 2020.
Charity Trustees' Week is hosted in partnership by the Charities Regulator, Boardmatch Ireland, Carmichael, The Wheel, Volunteer Ireland, Charities Institute Ireland, Pobal and Dóchas and is a great big THANK YOU to charity trustees across Ireland for the important and tireless work they carry out throughout the year. This year's series of events is going virtual to allow charity trustees to take part from the comfort of their home or office.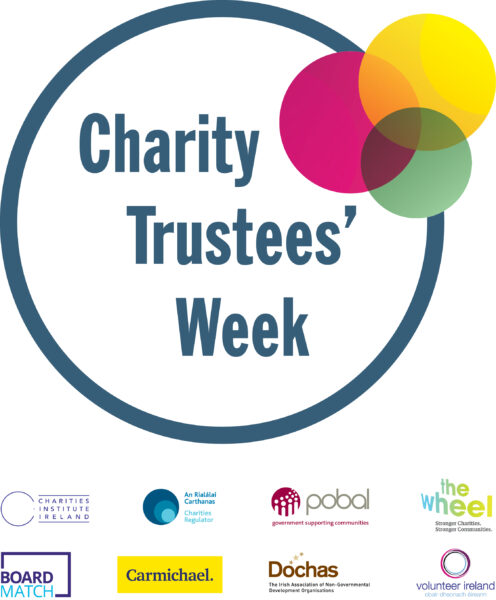 The aims of the Charity Trustees week are to:
Celebrate and thank trustees for the key role which they play in the governance and leadership of Ireland's charities;
Highlight the importance of good governance of boards, promote the need for a thorough knowledge of trustees' roles and responsibilities, education and upskilling of trustees;
Highlight the need for new trustees to come forward and highlight the means by which new trustees can be connected with charities that need trustees;
Create a greater understanding and awareness among the public of the role of trustees, and the awareness that trustees are public members.
To take part in Charity Trustees' Week and to see the events taking place, check out charitiesregulator.ie.
#TrusteesWeekIrl