Tutor Position: Violin/Viola Tutor, Coole Music & Arts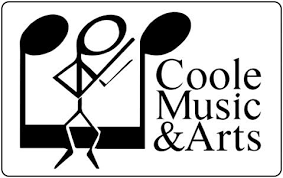 Coole Music & Arts, based in Gort, Co. Galway, is seeking an experienced Violin/Viola teacher to join the faculty for 2-3 evenings/week, starting in September. Please contact info@coole-music.com asap for details and send a letter of interest and CV to apply for the position.
Coole Music and Arts is a vibrant community-based music school in South Galway with around 200 students and a faculty of 14 teachers. Ensemble activities are a priority for Coole Music which now offers 6 string orchestras of different levels as well as a wind ensemble, a children/youth choir and several chamber music groups. Coole Music offers solo and orchestra performances all through the year as well as workshops, festivals and tours.
Please see www.coole-music.com or Coole Music Facebook page for the range of activities and ensembles.