Job Opportunity: Projects Coordinator with The Mobile Music School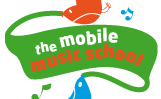 The Mobile Music School are recruiting for a Projects Coordinator to manage the delivery of their programmes in schools and develop the business to ensure it continues to grow in the coming years. They are seeking an outgoing, assertive, practical, and focused person who has very strong organisational, communication and interpersonal skills who has the ability to work on their own initiative.
The Mobile Music School delivers interactive, educational and fun-based music programmes and workshop in primary and secondary schools, libraries and arts centres throughout Ireland (currently Leinster, Cork and Tipperary). Established in 2011, they have grown from working in seven schools annually to currently working in excess of 100 schools annually.
Key Responsibilities
Establish strong working relationships with schools and learning centres
Liaise with tutors and schedule workshops and manage timetables
Ensure schools and parents have all relevant documentation and information
Manage and file all documentation relevant to tutors and course content
Liaise with Curriculum Development Officer to ensure all materials available and ready for delivery
Ensure smooth running of programmes delivered in schools and other learning venues
Coordinate the delivery of music programmes and workshops in schools and learning centres
Carry out day to day administrative duties to support the smooth running of the Mobile Music School – data input, invoice etc
Produce monthly reports to present to director
Manage accounts and follow up on any outstanding payments and invoices
Promote the music programmes provided by the Mobile Music School, generate leads and sales in line with the company's business strategy on a daily basis
Work in tandem with the Marketing Manager on content and planning for social media and marketing material.
Experience
Experience of managing an office required and an understanding of coordinating an educational programme preferred but not essential.
Package
One year contract subject to successfully passing an induction.
Working 44 weeks per year
Salary of €21,384.00 p.a. paid monthly.
For further information on the position, please see the Job Description.
To apply, please submit your CV and cover letter to admin@mobilemusicschool.ie by 25 June 2018.