Job Opportunity: Cork Harbour Festival Marketing, PR & Programme Coordinator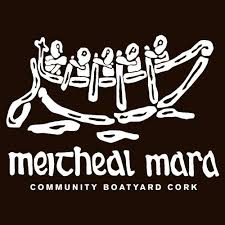 Meitheal Mara invites applications for the position of Marketing, PR & Programme Coordinator for the 2019 Cork Harbour Festival. This is a temporary position incorporating the equivalent of 25 hours per week for the duration of 19 weeks, between 11 February – 23 June 2019. Flexibility with regards the distribution of hours will be required in order to meet the demands of the festival. We will also consider applications from contractors.
The successful candidate will work in a small team, directly with the Festival Manager, to coordinate the marketing, PR and programming for Cork Harbour Festival.
Duties include:
– Work with the Festival Manager, Ocean to City Director, and the General Manager of Meitheal Mara to ensure the delivery, operation and sustainability of Cork Harbour Festival.
– Work collaboratively with our event partners and the SeaFest team, to coordinate and promote the festival; identify new partners and build relationships.
– Liaise with both existing and new event partners in order to collate the festival programme.
– Marketing and promotion of Cork Harbour Festival as well as individual events within the festival.
– Rolling out of PR campaign including the writing of press releases, organising of photo ops and liaising with media.
– Delivery of an effective digital marketing campaign.
– Liaise with stakeholders, visitors, volunteers and the general public.
– Monitor and analyse the effectiveness of the festival and its communications.
– General administrative duties and other assistance duties as required by the organisation.
This is a great opportunity to work in a small, dynamic team and manage the delivery of Cork's largest maritime event.
Applications enclosing a two-page CV and a two-page cover letter can be sent to: Joya Kuin, Festival Manager, Meitheal Mara, Crosses Green House, Crosses Green, Cork or by email to joya@oceantocity.com
Closing date for applications: Sunday 20th January 2019.
Interviews for those successfully shortlisted are provisionally scheduled for the week starting Monday 28th of January. Start date is Monday 11th of February.
Position is subject to funding. For further information please see: corkharbourfestival.com