Job Opportunity: Event Coordinator for Ocean to City Race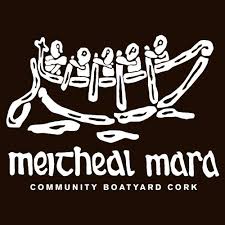 Meitheal Mara, Cork's community boatyard and maritime training centre, invites applications for the position of Event Coordinator for the annual Ocean to City race. This is a temporary position incorporating the equivalent of 25 hours per week for the duration of 19 weeks, between 11 February – 23 June 2019. Flexibility with regards the distribution of hours will be required in order to meet the demands of the event. We will also consider applications from contractors.
The Event Coordinator's principal task is to organise, administer and deliver the 2019 Ocean to City race. This event takes place on Saturday 1 June.
Ocean to City was started by Meitheal Mara in 2005 as a community celebration of traditional rowing boats and Cork Harbour. It has expanded over the years and is now the flagship event of Cork Harbour Festival. Both race and festival are coordinated by Meitheal Mara and supported by Cork City Council, Cork County Council, the Port of Cork and Fáilte Ireland. The events serve as an important expression of the work that Meitheal Mara does and of the local maritime traditions of Ireland.
The successful candidate will have strong event management experience coupled with experience in managing and coordinating a mixed team of staff and volunteers in a community setting.
The Event Coordinator will work in a small team, directly with the Festival Manager and the Event Assistant, to organise, administer and deliver the Ocean to City race.
This is a great opportunity to work in a small, dynamic team and manage the delivery of Cork's largest maritime event.
Applications enclosing a two-page CV and a two-page cover letter can be sent to: Joya Kuin, Festival Manager, Meitheal Mara, Crosses Green House, Crosses Green, Cork or by email to joya@oceantocity.com
Closing date for applications: Sunday 20th January 2019.
Interviews for those successfully shortlisted are provisionally scheduled for the week starting Monday 28th of January. Start date is Monday 11th of February.
Position is subject to funding. For further information please see: oceantocity.com.