World Youth Choir Session Announced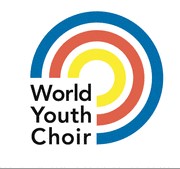 2016 World Youth Choir session
13/7 – 2/8/2016
Weikersheim, Germany
with concerts in Germany and Belgium

The session, organised by Jeunesses Musicales International, with the support of Jeunesses Musicales Germany and the World Youth Choir Foundation as well as the three patrons of the choir, will start with a rehearsal period 13/7 – 24/7/2016 in Weikersheim, Germany, where the first concert will take place on July 24th 2016. The concert tour is planned for 25/7 until the beginning of August (exact dates to be confirmed), with concerts in Germany and Belgium.
All singers who directly applied for participation in the 2014 World Youth Choir session or whose application was forwarded by a recruitment partner for this session, will have the opportunity to use the application material from last time if they are interested in applying for the 2016 session.
Recruitment information for all other singers interested in applying, as well as further information on the session, including confirmation of the conductor's name, will be published on www.worldyouthchoir.org in January 2016