6th European Forum on Music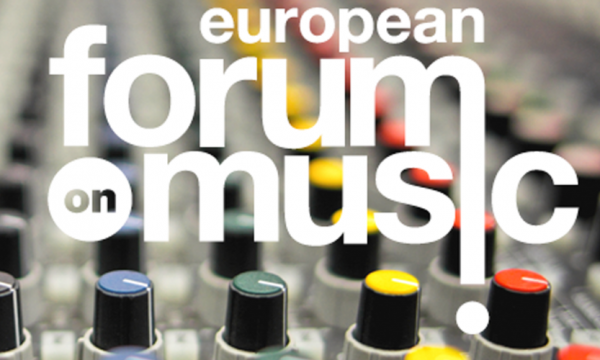 6th European Forum on Music
19th – 22nd May 2016
Wroclaw, Poland
forum /'fɔːɹəm/: A meeting or medium where ideas and views on a particular issue can be exchanged
And that's exactly what the 6th European Forum on Music is going to be – an occasion for music practitioners, networks, organisations, teachers, emerging professionals, or simply music enthusiasts to come together and exchange, in an open, dynamic and friendly city that is Wroclaw.
Now in its sixth year, the 2016 edition of the EFM will be the biggest to date, and where else to celebrate this together with the European music world than at the National Forum of Music, one of the most significant European cultural developments of recent years – home to 11 ensembles and multiple festivals. And this in middle of Wroclaw's celebratory year as European Capital of Culture, during which hundreds of cultural projects and events, dozens of festivals and artistic ventures will fill the city with the spirit of a cultural happening – there is no better place for music enthusiasts to be this May.
The 6th EFM is entitled Musical Homelands: New Territories. The current mass movement of people in Europe and the many different cultures meeting and mixing with each other has led us to dedicate this year's edition to topics revolving around musical and cultural identities, the homelands, and their confrontation with new surroundings, the new territories. This encompasses a wide range of perspectives, from learning about musical projects working with people in diaspora, to exploring the interplay of music and movement, to discussing implications for policy-makers. Moreover, to really make this 6th EFM a buzzing forum, we will host dedicated sessions for managers of European projects, networks and others working at the crossroads of Europe and music to discuss joint issues, concepts or strategies.
Thanks to EMC's partnership in the EU co-funded Rostrum+ project, the EFM will feature selected activities of the 63rd International Rostrum of Composers, an international forum bringing together representatives of some 30 national public radios for the purpose of exchanging and broadcasting contemporary art music. This interaction with the EFM will also provide an unique opportunity to discover the contemporary music scene from an insider perspective. We are looking forward to welcoming the Rostrum delegates to EFM!
Join the European Forum on Music! More details can be found here.