European Union Youth Orchestra 2021 | Applications Now Open
The European Union Youth Orchestra is seeking applications for their 2021 orchestra.
Closing date for applications is Wednesday, 30 September.
All candidates must submit a video of themselves playing four minutes of a piece of their choice with piano accompaniment, plus two orchestral excerpts along with their application form. The videos of the first round will be judged by the EUYO's instrumental faculty, so each video will be judged by a specialist in your own instrument.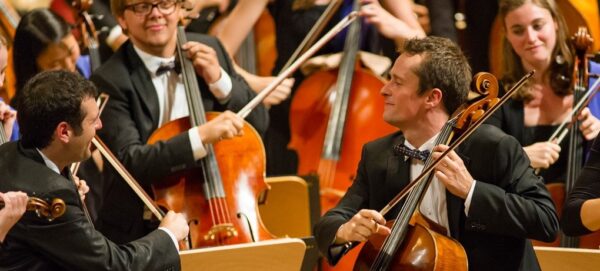 The European Union Youth Orchestra will be hosting two tours in 2021. Their Spring tour will be from Friday, 12 March 2021 – Monday, 12 April 2021. The Summer tour will then take place from Monday, 19 July 2021 – Monday, 23 August 2021.
In 2020 only, since they have not had the opportunity to meet and perform physically, members of the 2020 Orchestra are invited to become members for 2021. This leaves only a limited number of places available in the 2021 orchestra.
All other EU musicians aged 16-26 are invited to audition. As an exceptional measure, every musician auditioning will be judged by an EUYO tutor expert in their instrument(s), and will also receive individual online feedback from either a member of the senior EUYO audition panel, or an EUYO alumni tutor. Therefore, all musicians applying for the EUYO autumn 2020 auditions will receive personal feedback sessions.
The 2020 audition process has been developed as a result of the coronavirus pandemic to ensure safety, but also as a way for the EUYO's teaching to reach a far greater number of young EU musicians. In advance of the online audition deadline, the EUYO will provide a series of online workshops to help musicians develop their audition skills.
For further information and application details, please see www.euyo.eu.