Irish Youth Wind Ensemble 2012 Concert
Posted on June 12th, 2012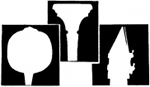 Musical Director: Ronan O'Reilly
Soloist: Conor Sheil, Clarinet
This year's IYWE takes place from 12th-19th August 2012 at University of Limerick. There wil be a single performance on this years course at Griffith College, Dublin on Sunday 19th August at 8pm.
This is a once-annual opportunity to hear this high-quality symphonic wind ensemble performing works such as A Little Tango Music by Adam Gorb, Nimrod by Edward Elgar, Theme and Variations by Arnold Schoenberg, Carmen Fantasy and more.
Tickets, priced at €15, €10 (conc.) and €7 (children) will be available for purchase on the door.

Posted in the

Concerts and Events category.