Call for Expressions of Interest for a Conductor & Festival Orchestra at the 25th Festival
The Irish Association of Youth Orchestras will celebrate its 25th Festival on 8 February 2020 at the National Concert Hall, Dublin. It will be a special occasion featuring a performance by the National Youth Orchestra of Ireland, who will be celebrating 50 years next year, and the first performance at the National Concert Hall of Symphonic Waves, a regional youth orchestra for the West formed in anticipation of Galway's year as European Capital of Culture.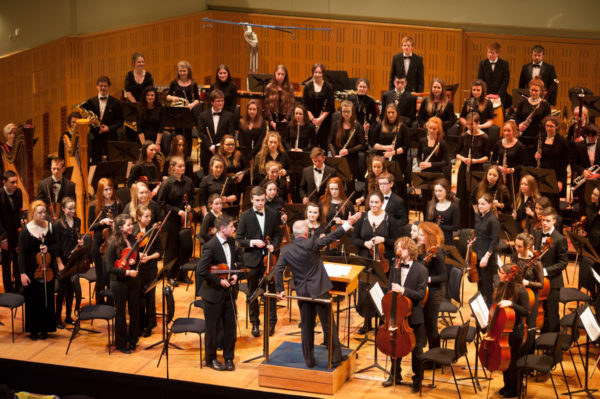 As part of the event, IAYO will run a Festival Orchestra made up of players nominated by IAYO member orchestras that will rehearse in the weekends running up to the Festival and open the 8pm performance on the day.
In 2015, we had a 96-piece symphony orchestra of young players grade 4 and above that played an arrangement of the Overture to Rienzi by Richard Wagner, music from The Lord of the Dance and a commissioned work, Dreaming in Sign Language, by Sam Perkin (you can see the score here).
For 2020, we would like to work with a conductor who has a vision for something great, something that can include lots of young players from around Ireland in a rehearsal process over a few weekends and a performance at the National Concert Hall as part of the Festival of Youth Orchestras. We are very open to ideas on what might happen and how. A re-run of what we did in 2015 would be just fantastic but so might many other things!
If you would like to be that conductor, then please send us your recent biography or CV along with a paragraph or two on why you are interested and what you would envision.
Submissions should be by email to Allin Gray, at allin@iayo.ie and arrive by 17 June. Please feel free to email Allin or call him on 087 960 0137 if you would like to talk before submitting an expression of interest.