Posted on August 22nd, 2013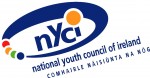 Applications are now open for the NYCI Certificate in Youth Arts, a part time, year-long university accredited course of study in Irish Youth Arts Practice managed and delivered by the Arts Programme at NYCI. (Accrediting body: NUI Maynooth, Dept of Applied Social Studies). The application deadline is Friday 20th September 2013.
The Certificate in Youth Arts aims to introduce those working in the non-formal education sector to the concepts, principles and practice of youth arts using a context and practice approach.
For further information, downloadable prospectus and application form, please see
http://www.youtharts.ie/content/NYCI-Certificate-Youth-Arts