Posted on February 21st, 2013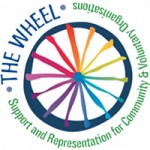 The last few years have seen a deluge of new social networking sites (such as Facebook,Twitter, Google+ and LinkedIn) that promise new and exciting ways to engage with your supporters and stakeholders.
But where do you start? And if you're already using social networks (over 2 million people in Ireland are now using Facebook!) how do you get the most out of your time spent using them?
This workshop will introduce you to social media and provide you with examples of best (and worst) practices in the community and voluntary sector.
Participants will learn how Twitter, Facebook and other social networks can be used to promote your work and build your organisation's support base. This introductory workshop is suitable for sceptics and enthusiasts!
Date / time: 28 Feb 2013 – 9:30am – 1:00pm
Venue: The Wheel, 48 Fleet Street (entrance on Parliament Row), Dublin 2
Location: Dublin
Price details: €60 for Members of The Wheel/ €95 Non-Members