Posted on October 24th, 2013
We are pleased to inform our members about the launch of our two new accredited leadership development programmes. The aim of these programmes is to professionalise leadership and to raise its status and visibility within the Irish community and voluntary sector.
Geared towards CEOs (or equivalent) and senior managers of community and voluntary organisations, or of statutory organisations that work closely with community and voluntary organisations, both programmes are tailor-made to strengthen and enhance the existing skills and capacity of leaders within the sector and to ensure that they are able to bring about and affect the change that they wish to see.
Leaders for Change (Level 9)
Dates: Dec 2013 – May 2014 & April – October 2014
Accreditation: participants will achieve 10 credits at Masters Level 9 on national qualification framework upon completion of coursework.
Leaders for Change will consider the many attributes required to make an excellent leader. It is a skills-based programme that aims to provide current and future leaders in the non-profit sector with the applied skills required in today's challenging environment.
The aim of Leaders for Change is to help participants focus on themselves, their behaviours, values and actions in order to deliver the best social impact for their organisation and the wider sector. Leaders for Change is being delivered by All Hallows and Quality Matters – read more here.
Leaders for Change comprises four modules: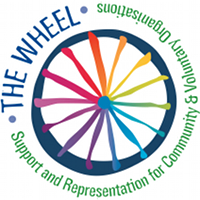 Leadership Practices
Getting the Basics Right
Advocating for Change / Sectoral Challenges
Coaching and Developing Future Leaders.
View the full prospectus and module details here.
How to Apply Read more »