Posted on November 28th, 2012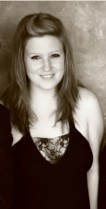 These limits are really tested by the course's intense programme of chamber music, orchestral music and musical theatre, as well as daily sports and activities. The musical theatre aspect encourages the kids to improvise with their instruments and with their imaginations, and the result (in the form of one 30 minute 'show' on the final day) was really beautiful. Each student's personalities and skills were encouraged and celebrated.
The staff do a great job here. No evening is left unorganised and, thanks to the enthusiasm of the teachers, the kids throw themselves into everything with visible (and audible) gusto – talent show, quiz night, costume night, movie night, prop-making night, and the evening that we organised: string quartet night. Even our 90 minute talk/demonstration about how to work in a professional string quartet held the attention of the youngest students. This is certainly down to the general atmosphere created on the course – where kids embrace learning wholeheartedly because it's challenging and fun.
This is a wonderful course. A lot of hard work is put into it, and a lot of invaluable experiences are created. The students here don't only learn music, they learn what it is to be a musician.
Rowena Kennally, Evropska Quartet (Quartet-in-residence 2012)