Welcome to iayo.ie
The Irish Association of Youth Orchestras is the all-Ireland resource organisation for youth orchestras in Ireland. Read more . .
IAYO Conducting Workshops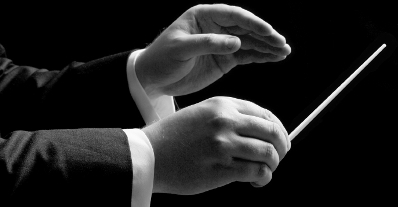 This year's Conducting Workshops will be held in the Royal Irish Academy of Music on 6-10 July. They will be directed by Robert Houlihan. The closing date for applications is June 1. This year's repertoire will include extracts from Beethoven's Egmont Overture and 5th Symphony, Mozart's Magic Flute overture and symphony No. 39, Bartok Romanian Dances, along with youth orchestra repertoire by Hardimann, Tchaikovsky and Grieg.
Find out more information and how to apply here.
ConCorda

ConCorda 2015 will take place in Kilkenny College on 14-22 August. This course gives its participants the chance to study chamber music intensively at a high level with number of Irish and International tutors. Applications are open until 29 May and can be made here.
Causeway Grants
Causeway Grants are available for youth exchanges between the United Kingdom and Ireland for young people aged 13 – 25 years.  The sending organisation receives up to €640/£450 for preparation activities & 70% of actual travel costs and the hosting organisation can receive up to €640/£450 for preparation activities and the same again for activity costs. More information on this can be found here.
The first deadline for application is May 1 (for projects starting between 1 August 2015 and 31 January 2016) and the second deadline is October 1 (for projects starting between 1 January and 30 June 2016 ). Visit the Causeway website to make an application.
Festival Website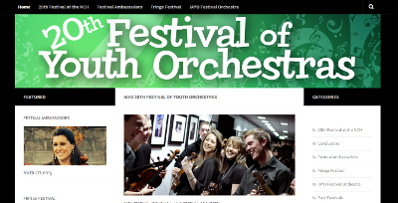 You can now visit our website  that was created especially for the 20th Festival of Youth Orchestras. Here you can find information on all of the orchestras that participated, interviews with all of our Festival Ambassadors and much more.
DIT Conservatory of Music and Drama Celebrate 125 Years
'All Together Now', presented by Liz Nolan (RTÉ lyric fm), showcases the talented students of DIT Conservatory of Music and Drama in a gala concert, featuring the Conservatory's instrumental ensembles in a programme of popular classics and contemporary repertoire for film, stage and concert hall. The theme of the concert is collaboration, featuring innovative cross-genre collaborative works.
The concert will be held in the National Concert Hall on May 5 at 7pm. Tickets cost €15 / €10 (family tickets available) and can be purchased from the NCH.
Carlow College of Music Celebrates 25 Years
On May 30 the Carlow College of Music will hold a special gala celebration in the Bernard Shaw Theatre. The recital will feature both classical and contemporary works played by its present students accompanied by alumni from over the years. The Carlow Youth Orchestra will perform a specially commissioned piece by past student and now teacher Bill McGrath.
Tickets cost €18 / €14. You can read more about the event and purchase tickets here.
Young European Strings Prize-giving Concert
YES will hold their annual prize-giving concert on May 25 at 7.30pm in the National Concert Hall. The concert will showcase the school's students and award some of them with cups and trophies for their achievements. You can also look forward them performing an exciting repertoire of Dvorak, Bach, Barber, Bruch and Leopold Mozart.
Tickets cost €10 / €5 concession and can be purchased from the National Concert Hall.
Midwest Young Artists Orchestra Seek Irish Collaboration
The Midwest Young Artists Orchestra from Illinois, USA are planning a trip to Ireland in June 2016. They are a large orchestra of approximately 60-70 players. The orchestra are hoping to perform in Cork, Dublin, Limerick and Belfast and they are hoping to collaborate with Irish youth orchestras during their stay. If you are interested in working with them , please contact Sara Stanton on sara@caragrouptravel.com. You can read more about the orchestra here, or look at their website.
ConTempo Quartet Apprentice Ensemble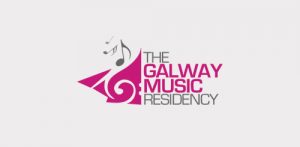 The Galway Music Residency is calling musicians interested in becoming its Apprentice Ensemble 2015-16 to submit applications. Now in its 9th year, the apprentice ensemble programme offers a musical ensemble free dedicated tuition time and performance opportunity with the world renowned Galway Ensemble in Residence: ConTempo Quartet.
Applications close on May 1 and auditions will be held in Galway on May 25. Full details and application forms can be found here.