Welcome to iayo.ie
The Irish Association of Youth Orchestras is the all-Ireland resource organisation for youth orchestras in Ireland. Read more . .
IAYO Conducting Workshops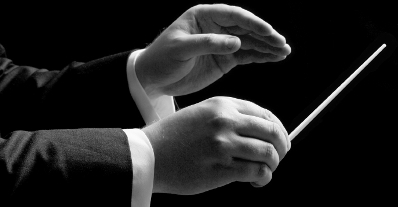 This year's Conducting Workshops will be held in the Royal Irish Academy of Music on 6-10 July. They will be directed by Robert Houlihan. The closing date for applications is June 1. Find out more information and how to apply here.
ConCorda

ConCorda 2015 will take place in Kilkenny College on 14-22 August. This course gives its participants the chance to study chamber music intensively at a high level with number of Irish and International tutors. Applications are open until 29 May and can be made here.
Irish Youth Wind Ensemble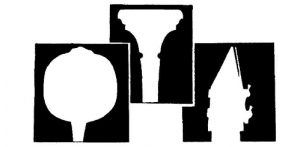 Irish youth Wind Ensemble 2015 takes place at the University of Limerick on 16-23 August. The course is directed by Ronan O'Reilly. Applicants must be aged between 16 and 25 on the course and must have a minimum grade 6 standard. The closing date for applications is April 3. Auditions will be held in Dublin and Cork in April. Find out more on the IYWE website.
Festival Website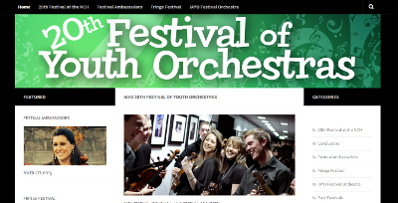 You can now visit our website  that was created especially for the 20th Festival of Youth Orchestras. Here you can find information on all of the orchestras that participated, interviews with all of our Festival Ambassadors and much more.
Further Music Generation Funding Announced
Minister Jan O'Sullivan, TD, confirmed Department of Education and Skills support for co-funding a further four Music Education Partnerships in Cork City, Laois, South Dublin and Wicklow at a special event hosted in Portlaoise by Music Generation Laois. You can read the full report from Music Generation.
The Arts Council Commemoration Funding 2016
2016 will see the centenary of the proclamation of the republic of Ireland and the Arts Council have announced new funding in its commemoration. There is an open call for national projects where €1 million will be available for ambitious projects, in any artform, up to €500,000 and with no lower limit.
Full details and applications will be available on the Arts Council website on March 25, for now you can find some more information here.
National Concert Hall 'Young Musicians' Award'

The National Concert Hall Young Musician Award is made biennially in support of the development of talented young musicians in Ireland.
Award(s) will be made on the basis of a competitive process. The total award fund is up to €10,000 biennially and may be made to one or two young musicians at the discretion of the judging panel.
The award may be used for further study or towards an instrument upgrade.
The competition is open to young classical string players of violin, viola, cello or double-bass.
Candidates must be resident or domiciled in Ireland.
Candidates must be between the ages of 13 – 17 as of March 13 2015.
The closing date for entries is March 13. Visit the NCH website for full application criteria.
Young Ensemble's Scheme
The primary purpose of this award is to support groups of young people between the ages of 12 and 23 to create ambitious and original work together in any art form. Groups/ensembles must be made up of 3 or more members. The maximum award is for €10,000 and the closing date for applications is April 9. Learn more from the Arts Council.
International Charity Bazaar Funding
Applications for funding are now open. Only Irish registered charities may apply. There is a maximum of €20,000 per project. The closing date for applications is March 31. Selected charities will be notified by May 1st 2015. Funds will be distributed in December 2015. Apply here.