Welcome to iayo.ie
The Irish Association of Youth Orchestras is the all-Ireland resource organisation for youth orchestras in Ireland.
#LoveYourOrchestras
A review of orchestral provision by RTÉ is placing the existence of the National Symphony Orchestra and the RTÉ Concert Orchestra in their current format in doubt. Please take action here.
Learn top Play and Teach the Viola
Scholarships Available
The Royal Irish Academy of Music is initiating Learn to Play and Teach Viola – A Course for Violinists that will take place over ten weeks from January to April 2018. IAYO is offering three part scholarships, valued at €250 each, to teachers nominated by member orchestras on application to IAYO. (The full fee for the course is €475 so participants / orchestras will pay €225.)
The course is a mixed in-person and online format that will include 2 full-day group sessions at the Royal Irish Academy of Music plus regular individual contact with each participant, either online or at the RIAM. During the course, participants will:
Learn to read the alto clef with ease;
Adapt their skills as a violinist to the viola;
Learn pieces from the 2018 RIAM Viola syllabus;
Concentrate on left-hand technique, the bow arm and hold to make a true viola sound;
Gain an overview of the core viola repertoire.
A viola can be hired for the duration of the course from Stringers of Edinburgh and London at a cost of c.€60. The viola can then be returned or purchased with the rental price discounted.
Scholarship Applications: Member orchestras that wish to develop viola-playing in their ensemble can apply to IAYO, giving brief details of the violin teacher and plans to develop viola playing. A single page of A4 is sufficient to cover both. Please send applications to Allin Gray at allin@iayo.ie. In the case that there are more than three applications, the IAYO Director and two board members will come to a decision on who to allocate the scholarships to. Please send in your applications by Thursday 11th January.
Visit Eventbrite for more information on the course.
23rd Festival of Youth Orchestras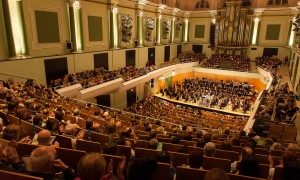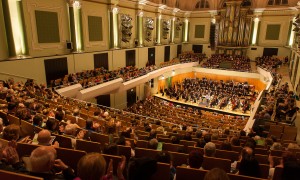 Saturday 10th February, 3.00pm & 8.00pm
The 2018 Festival of Youth Orchestras will see almost 500 young musicians take to the stage of the National Concert Hall to perform a variety of music played by young people for young people – from the standard classical repertoire to music from the movies, pop tunes arranged for orchestra and new music by Irish Composers. The 2018 edition will include music from The Toy Symphony, a Hungarian Dance by Brahms, the Pavane by Gabriel Faure, Shostakovich's Waltz Number 2 along with performances of music from the Pirates of the Carribean, the Theme from Sesame Street and modern Irish works by Ramond Deane, Elaine Agnew, Vincent Kennedy and more. It's a family-friendly event not to be missed.
3pm Performance
St Peter's NS String Orchestra & Royal Irish Academy of Music Junior Strings, Dublin
Drogheda Young Orchestral Players
Mayo Youth Orchestra
Cork ETB Youth Orchestra
8pm Performance
Musica Fusion Orchestra, Charleville, Cork
Young European Strings Chamber Orchestra, Dublin
Laois School of Music Orchestra
Donegal Youth Orchestra
Tickets from €7.50 to €15 on sale at the National Concert Hall and on 01 417 0000
Irish Youth Baroque Orchestra
Watch the video of the first edition of the Irish Youth Baroque Orchestra, held in July this year.