Welcome to iayo.ie
The Irish Association of Youth Orchestras is the all-Ireland resource organisation for youth orchestras in Ireland.
European Agenda for Music Launched
More than 100 music sector stakeholders and representatives from the European Parliament and European Commission gathered in Brussels on March 21st to celebrate the launch of the European Agenda for Music. The European Agenda for Music aims to converge the European music sector's many voices in order to establish an ongoing dialogue between policy makers and music sector stakeholders.
See more here.
Irish Youth Baroque Orchestra
The second edition of the Irish Youth Baroque Orchestra will take place from 16th – 21st July 2018 in the Royal Irish Academy of Music, Dublin. Applications are open for string instrumentalists.
The orchestra is aimed at advanced instrumental students between the ages of 18 and 24 with an interest in historically informed performance practice. (Exceptional players outside of the age range will be considered.) Applications are open for young players of stringed instruments (violin, viola, cello, double bass/violone, lute, therobo), continuo (harpsichord), and baroque oboe,  with the potential addition of flutes as solo and ensemble instruments.
Announcing our new Chairperson, Clare Daly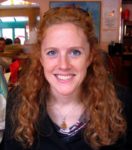 We are delighted to announce Clare Daly as the new Chairperson of IAYO. Clare has been a member of the IAYO Board of Directors since 2008 and previously acted as IAYO Director for 9 months for a maternity leave cover.
Read Clare's welcome message here.
#LoveYourOrchestras
A review of orchestral provision by RTÉ is placing the existence of the National Symphony Orchestra and the RTÉ Concert Orchestra in their current format in doubt. Please take action here.
ConCorda Chamber Music Course 2018

The 2018 edition of ConCorda Chamber Music Course will take place in Newtown School, Waterford from Monday, 30 July – Tuesday, 7 August. ConCorda, an exciting international chamber music course for young string musicians, provides a rare platform for string musicians aged 14-26 to discover and explore all aspects of string chamber music in an non-competitive and inspiring environment.
For all information and application details, please see here.
Mandatory Child Safeguarding Policies and Mandated Reporting
On 2nd October 2017, the Minister for Children and Youth Affairs launched the revised Children First: National Guidance for the Protection and Welfare of Children and announced the commencement of remaining sections of the Children First Act 2015 from 11th December 2017. This act has implications for all those providing cultural activities to children and young people. Read more here.