Welcome to iayo.ie
The Irish Association of Youth Orchestras is the all-Ireland resource organisation for youth orchestras in Ireland. Read more . .
21st Festival of Youth Orchestras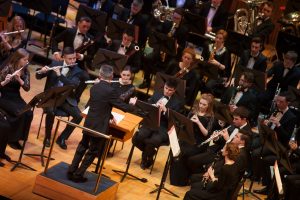 The 21st Festival of Youth Orchestras will take place on Saturday 13th February 2016 at the National Concert Hall in Dublin.
3pm Performance
Music Generation Louth Senior Strings
Clare Music Makers Orchestra
Fingal Youth Orchestra and Carlow Youth Orchestra
Queen's University Symphony Orchestra
8pm Performance
Roscommon County Youth Orchestra & Moate Community School Orchestra
County Tipperary Ryan Youth Orchestra
Sligo Academy of Music Sinfonietta
Cork School of Music Chamber Orchestra
Tickets are on sale from the National Concert Hall booking office on 01 417 000 and online at www.nch.ie. Tickets for the event are €15 full price and €7.50 for children. A discount of 40% is available for groups of ten or more (this only applies to full-price tickets). Family tickets are available for €40 in addition to concessions. Find out more at iayo.ie/festival.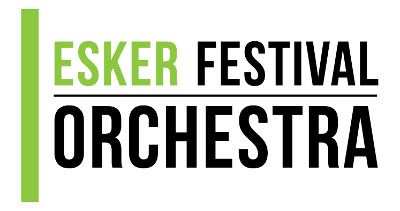 The Esker Festival Orchestra is delighted to announce that it will be taking place again in summer 2016 from June 26th to July 3rd. The orchestra is running a FundIt campaign for this year's edition. If you would like to done, visit their campaign page at fundit.ie.
The orchestra will rehearse in NUI Galway. This will be followed by a series of concerts in Galway, Belfast, Dublin and Cork. This year, they will be performing Rimsky-Korsakov's Scheherezade and Mozart's G major Flute Concerto with Irish Freemason's Young Musician winner Miriam Kaczor. In addition, they will showcase a new work by a young Irish composer. Visit eskerfestivalorchestra.com for more details.
The Arts Council Young Ensembles Scheme
Take note! The closing date for the Young Ensembles is earlier in 2016 than it has been in previous years and is now Thursday 4 February 2016.
The primary purpose of the Young Ensembles Scheme is to support groups of young people between the ages of twelve and twenty-three to create ambitious and original work together in any artform (e.g. circus, dance, digital media, film, music, theatre, literature, visual arts, architecture, or any combination of the above). Groups / ensembles must be made up of three or more members.
Awards have previously been made to youth orchestras and young chamber ensembles including the Incantato, Rebelsa and Cairde Quartets, Esker Festival Orchestra, the East Meets West Orchestra and Julianstown Youth Orchestra.
If it's your first time applying, you need to register with The Arts Council online services website a few weeks in advance of the closing date. Also, if you would like help with your application, advice or just our proof-reading services, contact the IAYO office and we will do whatever we can to assist you.
Details at www.artscouncil.ie.