Welcome to iayo.ie
The Irish Association of Youth Orchestras is the all-Ireland resource organisation for youth orchestras in Ireland. Read more . .
€210,000 Announced for Music Capital Scheme 2016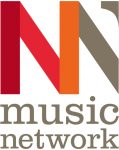 Music Network today welcomed the announcement by Heather Humphreys TD, Minister for Arts, Heritage, Regional, Rural and Gaeltacht Affairs, confirming capital funds of €210,000 for the Music Capital Scheme 2016. The Music Capital Scheme, supported by the Department of Arts, Heritage, Regional, Rural and Gaeltacht Affairs and managed by Music Network, comprises two distinct awards that provide funding for the purchase of musical instruments to both non-professional performing groups and to professional musicians.
For more info check out musicnetwork.ie.
The 22nd Festival of Youth Orchestras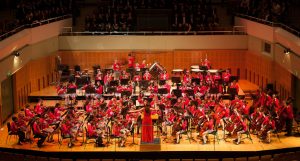 February 11, 2017
The 22nd Festival of Youth Orchestras will see over 400 young players from around Ireland perform classical works and arrangements for youth orchestra in a variety of styles. Performances will include A Celtic Suite, Lord of the Dance, 'Farandole' by Bizet, 'Slavonic Dance' by Dvorak, Suite for Strings by Joan Trimble and Mussorgsky's Night on Bare Mountain. A family event not to be missed.
3pm Performance
Saint Ultan's Super Senior Strings
Newpark Junior Strings
DIT Sinfonietta
Limerick School of Music Orchestra
8pm Performance
Kerry School of Music Orchestra
Irish Midlands Youth Orchestra
Athenry Youth Orchestra
County Wexford Youth Orchestra
Tickets available from the National Concert Hall Box Office on 01 417 0000 or online at nch.ie.
Internet Teaching Pilot Report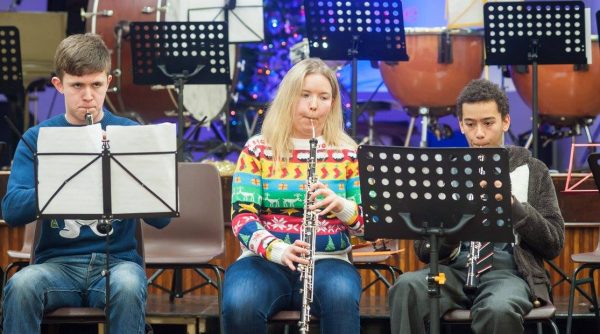 IAYO, along with Carlow College of Music, Music Generation Carlow, Laois School of Music and Music Generation Laois engaged in a pilot programme on web-based teaching in 2015-16 including the training of wind teachers in each location on the oboe and a mixed in-person and web-based teaching model. You can download the IAYO Internet Teaching Pilot Report which includes child protection policies and other useful resources.
Ulster Youth Orchestra looking for Oboe and Double Bass Players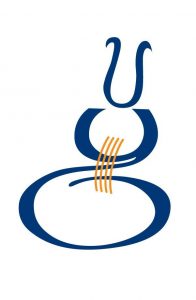 The Ulster Youth Orchestra would like to encourage more applications from the following instruments:
Oboe
Double Bass
You should be aged between 14 & 23 and of grade 7/8 standard (no need to have an exam certificate but you need to be of that standard).
In exceptional circumstances they will accept students who are not resident or studying in Northern Ireland.
Dates are 10th to 19th August 2017
Contact them for more details at manager@uyo.org.uk.
The Arts Council Young Ensembles Scheme

Closing date 17:30, Thursday 09 February 2017
Maximum awarded €10,000
contact Eimear Harte
01 6180200
eimear.harte@artscouncil.ie
The primary purpose of this award is to support groups of young people between the ages of 12 and 23 to create ambitious and original work together in any art form (e.g., architecture, circus, dance, digital media, film, music, theatre, literature, visual arts or any combination of the above). Groups/ensembles must be made up of 3 or more members.
Find details and apply online at artscouncil.ie.
Music Generation Phase 2, General Information Sessions

Music Generation is now calling for applications from Music Education Partnerships that wish to apply for participation in Phase 2 (2017 – 2021). General Information Sessions about Phase 2 will be held on the following dates:
Tuesday 24 January 2017, 12 noon – 2pm
National Concert Hall, Dublin
Thursday 26 January 2017, 12 noon – 2pm
Athlone Springs Hotel, Athlone
The sessions are free to attend and open to all those who have an interest in finding out more about Music Generation Phase 2.
Book your place online at: http://bit.ly/2i66q2I.
Further information about Music Generation Phase 2 can be found at www.musicgeneration.ie.
Irish Youth Baroque Orchestra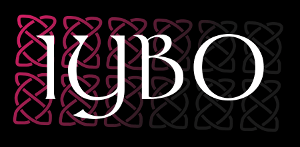 The Irish Youth Baroque Orchestra is a new collaboration between the Irish Baroque Orchestra and the Irish Association of Youth Orchestras supported by the Royal Irish Academy of Music.  The first edition of the Irish Youth Baroque Orchestra will take place in Dublin in the first week of July with concerts in Dublin, Kilkenny and one other venue (tbc). The orchestra is aimed at advanced instrumental students between the ages of 18 and 24 with an interest in historically informed performance practice. (Exceptional players outside of the age range will be considered.)
Check out iybo.ie for more details.
St Agnes Music Project Celebrates 10 Years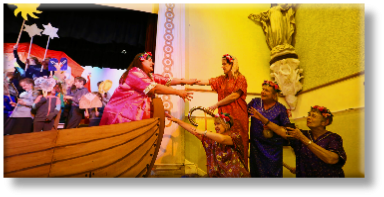 Congratulations St Agnes!  The 10th Anniversary of the Music Project at St Agnes / Scoil Úna Naofa was celebrated on Saturday 12th November in St Agnes' School Hall with two performances of Benjamin Britten's Noye's Fludde.
Check out their website at stagnesmusiccrumlin.com.