Welcome to iayo.ie
The Irish Association of Youth Orchestras is the all-Ireland resource organisation for youth orchestras in Ireland.
IAYO Strategic Plan 2018 – 2010
The Director of IAYO presented a strategic plan to the Annual General Meeting of the company in October 2018. This has subsequently been adopted by the board as the official plan of IAYO. A summary of the plan can be found here.
The full plan can be downloaded in pdf format here.
Eurochestries International Festivals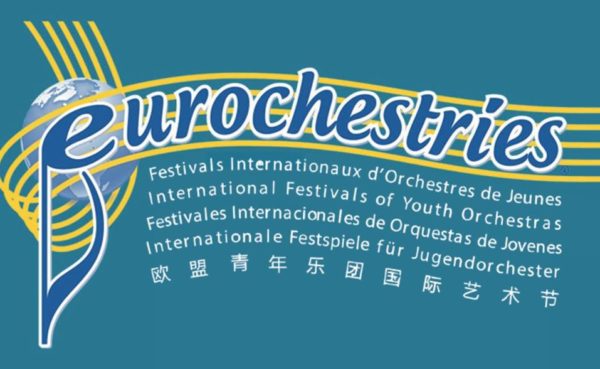 Eurochestries Festivals offers young musicians, from 15 to 25 years old from different countries, the opportunity to meet and play together in many countries across the world. During these festivals, the orchestras, choirs or chamber music ensembles perform in concert with their own repertoire while also participating international orchestras created with every attending musician. These international orchestras rehearse every morning during the festival for the closing concert and give each young musician the opportunity to work with various conductors and musicians from other countries.
Several Eurochestries festivals will be organized in 2019:
– France (Deux-Sèvres): 4 – 12 July.
– France (Charente Maritime Department): 30 July – 12 August.
– China (Qingdao or Beijing): Dates to be announced.
– Brazil (Sobral): 21 – 29  April (TBC).
– Crimea (Evpatoria): Dates to be announced.
Orchestras attending to travel must pay their travel costs (flights and buses) and the festival takes care of accommodation and meals.
Festival of Youth Orchestras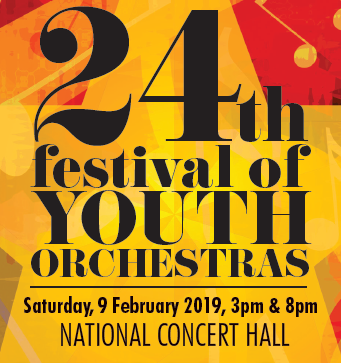 We're delighted to announce the participating orchestras for the 24th Festival of Youth Orchestras, to be held at the National Concert Hall on 9 February 2019.
Tickets are on sale from the National Concert Hall on 01 417 0000 and nch.ie. Group discounts and family tickets are available.
The Festival of Youth Orchestras was one of the first activities to be undertaken by IAYO on its formation in 1994. To date, over 9,000 young musicians have performed at the Festival in the National Concert Hall.
3pm Concert
Music Matters Orchestras
Julianstown Youth Orchestra
Scoil Úna Naofa Violin & Orchestra Project
Belvedere College Symphony Orchestra
8pm Concert
Nós Nua – Louth Youth Folk Orchestra
Ceol na Mara Orchestra
Athenry Music School Camerata
Cork Youth Orchestra
European Agenda for Music Launched
More than 100 music sector stakeholders and representatives from the European Parliament and European Commission gathered in Brussels on March 21st to celebrate the launch of the European Agenda for Music. The European Agenda for Music aims to converge the European music sector's many voices in order to establish an ongoing dialogue between policy makers and music sector stakeholders.
See more here.