Welcome to iayo.ie
The Irish Association of Youth Orchestras is the all-Ireland resource organisation for youth orchestras in Ireland. Read more . .
21st Festival of Youth Orchestras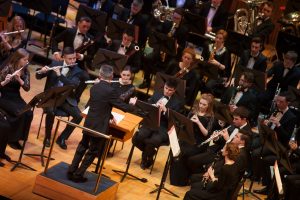 The 21st Festival of Youth Orchestras will take place on Saturday 13th February 2016 at the National Concert Hall in Dublin. Tickets will be on sale from the National Concert Hall from the beginning of November.
3pm Performance
Music Generation Louth Senior Strings
Clare Music Makers Orchestra
Fingal Youth Orchestra and Carlow Youth Orchestra
Queen's University Symphony Orchestra
8pm Performance
Roscommon County Youth Orchestra & Moate Community School Orchestra
County Tipperary Ryan Youth Orchestra
Sligo Academy of Music Sinfonietta
Cork School of Music Chamber Orchestra
Festival Website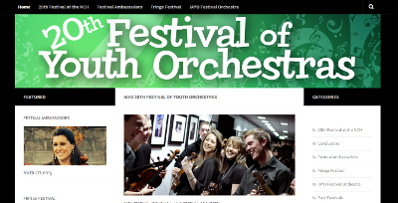 You can now visit our website  that was created especially for the 20th Festival of Youth Orchestras. Here you can find information on all of the orchestras that participated, interviews with all of our Festival Ambassadors and much more.
UCD Symphony Orchestra Presents
"Per Ardua Ad Astra: In Aid Of Aware"
Friday November 20th 2015 At 8pm
Christ Church Cathedral, Dublin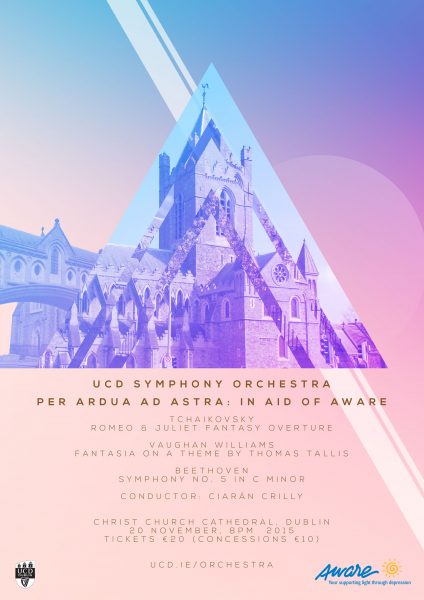 Catherine Judge Memorial Awards
The Bank of Ireland Catherine Judge Memorial Awards was created in memory of one of its employees who passed away in August 2005. The award will be presented annually to an exceptional solo classical musician who wishes to pursue third level musical education. The winner will receive a bursary of £5000/€6800 towards their studies and the school or society they come from will receive £1000/€1400 for the purchase of a musical instrument
Find out more at boicjma.com.
The Arts Council Young People, Children and Education Programme Activity Fund
The purpose of the programme activity fund is to assist experienced organisations to provide high-quality artistic programmes for, by or with children and young people that are in line with Arts Council policy and strategic priorities for young people, children and education (YPCE).
The closing date for applications is Thursday 03 December 2015. Find out more at artscouncil.ie.