Welcome to iayo.ie
The Irish Association of Youth Orchestras is the all-Ireland resource organisation for youth orchestras in Ireland.
Funding Opportunities from The Arts Council

Young Ensembles Scheme
Supports groups of young people between the ages of ten and twenty-four to create or critically engage with ambitious and original work together in any artform. Applications open from 17 January 2018. Read more…
Arts Participation Bursary Award
Supports individual professional artists in any artform whose practice centres on collaboration with individuals or groups (non-arts professionals) in any of the following contexts: health, disability, cultural diversity, older people, communities of place or interest. Applications open from 18 December 2018. Read more…

Music Bursary Award
Supports individual professional artists in any artform in the field of music in the development of their artistic practice. Applications open from 18 December 2018. Read more…
Association of British Orchestras' Annual Conference 2019 – Belfast, 23 – 25 January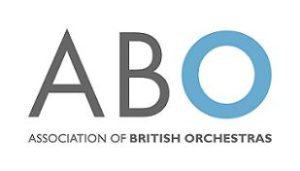 The Association of British Orchestras will hold their annual conference in Belfast from 23 – 25 January. This year's theme is 'Crossing Borders'.
Key topics will include Brexit, diversity and inclusion, new technology, and the relationship between managers and musicians along with concerts with performers from Northern Ireland, the UK and Europe.
Festival of Youth Orchestras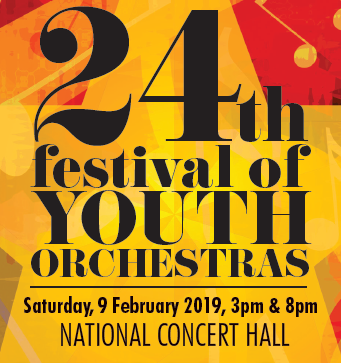 We're delighted to announce the participating orchestras for the 24th Festival of Youth Orchestras, to be held at the National Concert Hall on 9 February 2019.
Tickets are on sale from the National Concert Hall on 01 417 0000 and nch.ie. Group discounts and family tickets are available.
The Festival of Youth Orchestras was one of the first activities to be undertaken by IAYO on its formation in 1994. To date, over 9,000 young musicians have performed at the Festival in the National Concert Hall.
3pm Concert
Music Matters Orchestras
Julianstown Youth Orchestra
Scoil Úna Naofa Violin & Orchestra Project
Belvedere College Symphony Orchestra
8pm Concert
Nós Nua – Louth Youth Folk Orchestra
Ceol na Mara Orchestra
Athenry Music School Camerata
Cork Youth Orchestra
For full details, see iayo.ie/festival.
Eurochestries International Festivals
Eurochestries Festivals offers young musicians, from 15 to 25 years old from different countries, the opportunity to meet and play together in many countries across the world. During these festivals, the orchestras, choirs or chamber music ensembles perform in concert with their own repertoire while also participating international orchestras created with every attending musician.
Several Eurochestries festivals will be organized in 2019 in countries such as France, China and Brazil.