Welcome to iayo.ie
The Irish Association of Youth Orchestras is the all-Ireland resource organisation for youth orchestras in Ireland.
Irish Youth Baroque Orchestra Concert Tour
The Irish Youth Baroque Orchestra will bring their summer finale concert series to two iconic venues this July – Castletown House, Celbridge, Co Kildare on 20 July at 4pm and St Ann's Church, Dawson Street on 21 July at 5pm. The orchestra will be conducted by the Irish Baroque Orchestra leader, Claire Duff.
For further information, see iybo.ie.
European Agenda for Music Launched
More than 100 music sector stakeholders and representatives from the European Parliament and European Commission gathered in Brussels on March 21st to celebrate the launch of the European Agenda for Music. The European Agenda for Music aims to converge the European music sector's many voices in order to establish an ongoing dialogue between policy makers and music sector stakeholders.
See more here.
Irish Youth Wind Ensemble Summer Tour 2018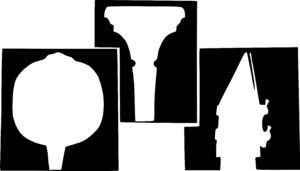 The Irish Youth Wind Ensemble are bringing their national tour to Galway on Sunday 29 July and to Cork on Monday 30 July. The concerts will feature Bernstein's suite from Candide, alongside compositions by Philip Sparke, Alfred Reid and Martin Ellerby. Concerts will take place in St Nicholas' Collegiate Church, Galway and Curtis Auditorium, CIT Cork School of Music in association with CIT Cork School of Music. Tickets are €15 / €10 concession and will be available on the door.
For further information, please see here.
Esker Festival Orchestra Irish Tour

The Esker Festival Orchestra, Ireland's most exciting and established peer led orchestra, will return this August for its annual residential and summer tour. This summer the orchestra will be resident in the wonderful surrounds of the National University of Ireland Galway and will see performances in Galway on Friday 10, August, Cork on Saturday 11, August, and Dublin on Sunday 12, August.
For further information, see Esker Festival Orchestra website.