Welcome to iayo.ie
The Irish Association of Youth Orchestras is the all-Ireland resource organisation for youth orchestras in Ireland.
Scoil Úna Naofa Violin & Orchestra Project Win IMC 2019 Music Rights Award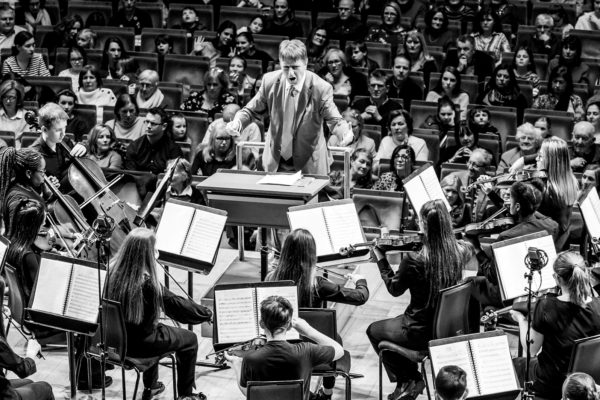 We're absolutely delighted to hear that Scoil Úna Naofa Violin & Orchestra Project has been awarded the International Music Council's 2019 Music Rights Award!
The Music Rights Award recognizes a programme or project that supports in an exemplary way the Five Music Rights proclaimed by the IMC. This year's edition takes on a special meaning as it is part of the worldwide celebrations of IMC's 70th anniversary.
Irish Association of Youth Orchestras Youth Ensembles' Performances 2018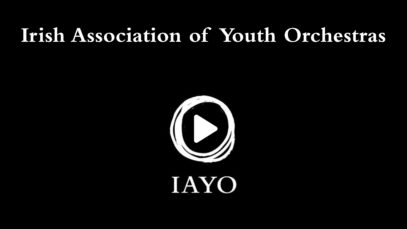 The Irish Association of Youth Orchestras, in association with a number of Irish music organisations, have had an extremely busy and enjoyable year with approximately 700 young musicians and performers taking part in performances across Ireland. This video represents a snapshot of all the hard work and dedication of those involved in these performances.
Esker Festival Orchestra Summer Tour | 8 August, Galway, 9 August, Cork & 11 August, Dublin

The Esker Festival Orchestra, Ireland's most exciting and established peer-led orchestra, will return this August for it's annual residential and summer tour. This summer the orchestra have performances in Galway on Thursday 8, August, Cork on Friday 9, August, and Dublin on Saturday 10, August.
This year's performances will include Prokofiev's Symphony No. 1 "Classical", Kodaly's Dances of Galanta, Richard Strauss' Horn Concerto No. 2 featuring Hannah Miller as soloist (Julliard School of Music, Kuopio Symphony Orchestra) and the World Premiere of Water Music by young Irish Composer Donagh Marnane. The orchestra will be conducted by Paul McCusker (Royal Conservatoire of Scotland, winner of the Hugh S. Roberton prize and the 2018 Feis Ceoil Conducting Competition).
IAYO National Chamber Music Workshops | Saturday, 2 November – Sunday, 3 November

IAYO will hold its annual National Chamber Music Workshop on Saturday, 2 and Sunday, 3 November at Newtown School, Waterford.
Under the direction of Katharina Baker, this weekend course is suitable for strings, woodwind and brass players from grades 2 – 5. Applicants can apply as a pre-formed quartet or ensemble or as an individual player. More senior players are welcome to apply as part of pre-formed ensembles.
Experience of chamber ensemble playing is not needed but players should be able to read music.
Closing date for applications will be Tuesday, 1 October 2019.