Welcome to iayo.ie
The Irish Association of Youth Orchestras is the all-Ireland resource organisation for youth orchestras in Ireland.
ESTA Ireland – European String Teacher's Association Re-Launches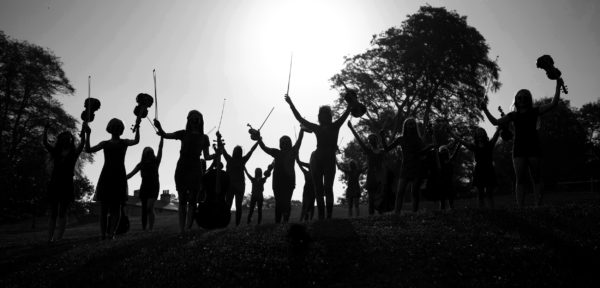 ESTA Ireland – the European String Teachers' Association Irish Branch – is set to re-launch with a full-day workshop on Sunday, 3 March with Diane Daly from the Irish Chamber Orchestra at the University of Limerick.
The ESTA Ireland team are a core group of three violin / viola teachers who believe that string teachers have much to learn from and share with each other and are looking for other string teachers to join their network.
You can sign up to become an ESTA Ireland member and to the workshop with Diane Daly here.
For further information and updates, please see the ESTA Ireland Facebook page.
Eurochestries International Festivals
Eurochestries Festivals offers young musicians, from 15 to 25 years old from different countries, the opportunity to meet and play together in many countries across the world. During these festivals, the orchestras, choirs or chamber music ensembles perform in concert with their own repertoire while also participating international orchestras created with every attending musician.
Several Eurochestries festivals will be organized in 2019 in countries such as France, China and Brazil.
Irish Association of Youth Orchestras Youth Ensembles' Performances 2018
The Irish Association of Youth Orchestras, in association with a number of Irish music organisations, have had an extremely busy and enjoyable year with approximately 700 young musicians and performers taking part in performances across Ireland. This video represents a snapshot of all the hard work and dedication of those involved in these performances.
Applications now open for 2020 Festival of Youth Orchestras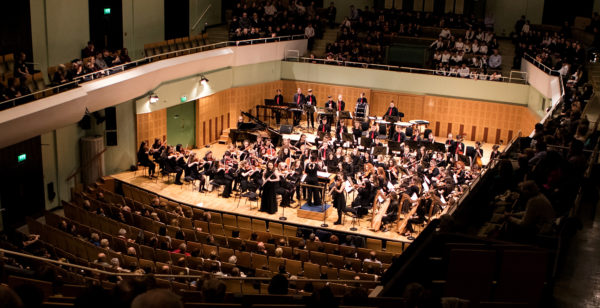 Applications for the 25th Festival of Youth Orchestras are now open!
The 25th Festival will take place in the National Concert Hall on Saturday, 8 February 2020. The Festival is open to all member orchestras of the Irish Association of Youth Orchestras. Orchestras of all levels, standards and sizes are welcome to participate.
As this is the 25th anniversary of the Festival of Youth Orchestras, it promises to be special!
For participation details and applications, click here.