Welcome to iayo.ie
The Irish Association of Youth Orchestras is the all-Ireland resource organisation for youth orchestras in Ireland. Read more . .
IAYO Conducting Workshop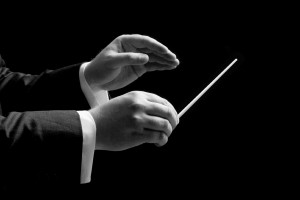 IAYO's annual conducting workshops will take place under Director, Robert Houlihan, at the Royal Irish Academy of Music, Dublin from 2-8 July 2016. The course is suitable for beginner to intermediate conductors and has places for participants and observers. Find out more at conducting.iayo.ie.
Irish Youth Wind Ensemble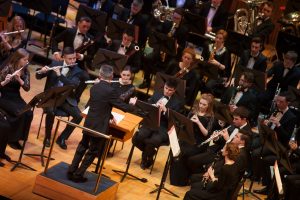 IYWE 2016 will be held from 13 – 20 August 2016 at the University of Limerick under Director, Ronan O'Reilly.
Applications are invited for Flute / Piccolo, Oboe / Cor Anglais, Bb, Eb and Bass Clarinet, Bassoon & Contra Bassoon, Alto / Tenor / Bari Saxophone, French Horn, Trumpet, Trombone, Euphonium, Tuba, Percussion, Harp and Double Bass.
Auditions will take place in Cork on Friday 15th April and in Dublin on Saturday 9th April and Sunday 17th April.
The closing date for applications is Friday 25th March.
Apply Online or find out more at iywe.ie

ConCorda offers talented string players aged between 14 and 21 an inspiring and transforming musical experience in chamber music, string orchestra and music improvisation. Participants study chamber music intensively at a high level with a staff of Irish and international tutors.
As well as members of the prestigious Irish Chamber Orchestra, tutors have included renowned violinist, Marc Danel, the award winning French quartet Quatuor Varese and Oscar Valsecchi, an actor and mime artist, who is in much demand across Europe's most exciting theatre companies.
Find more details at concorda.ie or apply online.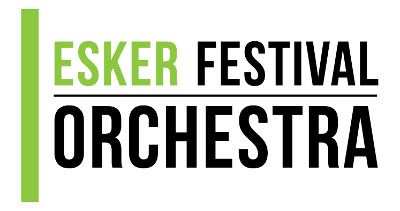 The Esker Festival Orchestra is delighted to announce that it will be meeting again this summer from June 26th to July 3rd. The main part of our program this year will be rehearsal and performances of Rimsky-Korsakov's Scheherezade, the Mozart G Major Flute Concerto with rising star and winner of the Irish Freemasons Young Musician of the Year 2015 Competition Miriam Kaczor and once again a new work premiered the orchestra.
Once again the Esker Festival Orchestra is delighted to announce that it is now accepting submissions for an original composition to be rehearsed and performed during our second annual session and tour this July. Submissions are open to all composers under the age of 30 who are either Irish citizens or currently residing in Ireland. The deadline for submissions is Monday the 16th of May 2016.
Find out more at eskerfestivalorchestra.com